The Savvy Shopper's Guide: Why Buying a Used Car Is a Winning Strategy
Posted Monday, Jun 26, 2023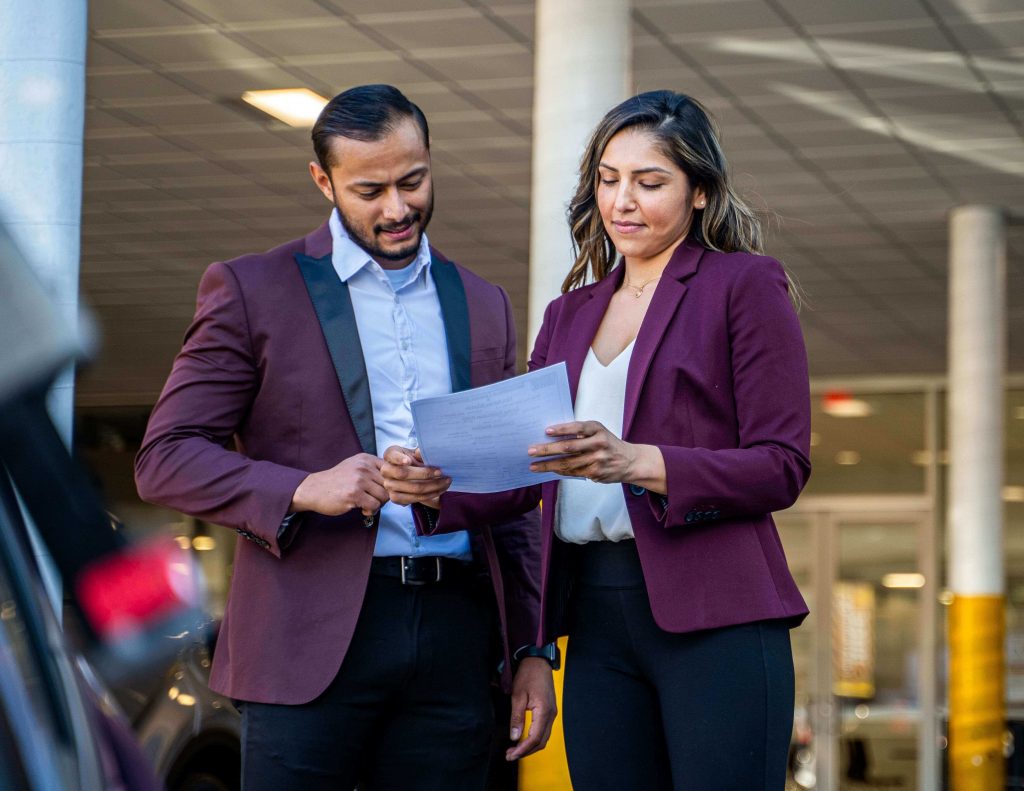 In a world where practicality and cost-effectiveness are increasingly valued, the allure of a new car's shiny, untouched, and fresh-off-the-factory smell can be intoxicating. But is it always the right choice? For many budget-conscious consumers, buying a used car presents an enticing alternative brimming with benefits. Strap in as we delve into the used car world and unveil the advantages that make them the savvy shopper's dream ride.
The Power of Depreciation: Achieving More for Less
A new car may smell fantastic, but that scent comes with a hefty price tag. When a new car leaves the dealership, it loses its value surprisingly fast. This process, known as depreciation, can cause new cars to lose up to 20-30% of their value in the first year alone and a whopping 60% by the end of the fifth year.
On the flip side, you buy a used car after this period of intense depreciation. This means you can buy a car that is a few years old, still looks and drives great, but costs much less than when it was brand new. You'll likely save enough money to make your monthly payments noticeably lower. This takes the sting from car ownership costs and gives your budget a healthy breather.
Balancing Insurance Costs: Age Matters
Regarding car insurance, it's not all about how well you drive. It's often overlooked, but the age of your vehicle is a key factor that insurance companies consider when calculating your premium. The logic is straightforward: a used car typically has a lower market value than a brand-new model. Consequently, insuring a used car can often be a more cost-effective proposition. This means your budget gets a break, and you can enjoy the benefits of car ownership without the insurance sticker shock that sometimes comes with newer models.
This aspect is often overlooked by car buyers who focus solely on the purchase price. But over time, the lower insurance payments for used cars add up and can lead to substantial savings.
Embrace Variety: Finding Value in Options
Imagine a bustling marketplace overflowing with diverse options from different years, makes, and models. That's the used car market for you. The sheer variety and volume of pre-owned vehicles mean that you have an expansive selection to choose from.
Whether you've been longing for a luxury sedan, an off-road-ready SUV, or a fuel-efficient compact, chances are you can find it in the used car market – often at a significantly lower price than buying a new one. This variety of choices lets you find a perfect vehicle that suits your needs, tastes, and budget.
Registration Relief: Small Fees, Big Savings
Another notable advantage of buying a used car is lower registration fees. In many states, the fee to register a car is based on its transaction price. Since used cars are cheaper, it makes sense that their registration fees would be lower too.
These savings might seem insignificant in isolation, but combined with other savings associated with used cars, they can substantially reduce overall costs.
Good for the Planet: The Green Choice
The environmental impact of a car isn't only about its fuel efficiency. A significant portion of a car's total carbon emissions comes from manufacturing and initial shipments.
Buying a used car effectively reuses a product already made, reducing the demand for new cars and helping decrease carbon emissions. So, not only is buying a used car a smart move for your wallet, but it's also a small step towards protecting our planet.
So, now that we've discussed why buying a used car is a smart option for budget-conscious buyers, where should you begin your search?
Why Advanced Auto Sales
Based in North Attleboro, MA, Advanced Auto Sales has become a trusted destination for customers across Massachusetts and Rhode Island for pre-owned vehicles. An unwavering commitment to their customers' happiness is at the heart of their business ethos. They firmly believe in creating a car-buying journey that is not only seamless but also pleasurable. They go the extra mile to alleviate the often-stressful process of purchasing a vehicle, paving the way for a relaxed and gratifying experience that keeps customers coming back for more.
Offering an extensive online inventory that includes everything from sedans, trucks, vans, and SUVs, to hybrid or electric cars, they aim to help you find the perfect ride without stressing your budget.
Their dedication goes beyond just offering quality vehicles. Advanced Auto Sales stands out with its diverse financing options that accommodate a broad spectrum of credit situations, making the dream of owning a car a reality for all.
Conclusion
So, when purchasing that car, remember that a used car can be an incredibly wise investment. Do your research, understand the benefits, and visit a trusted dealer like Advanced Auto Sales. The perfect car, at the perfect price, might just be a test drive away.
Buckle up; your journey to smart savings and value begins here. Say goodbye to the flashy allure of the new, and say hello to the savvy and cost-effective world of used cars. Welcome to a world where your budget reigns supreme and your dollar stretches further. Welcome to the world of Advanced Auto Sales.
With the key insight to buying a used car, it's time to gear up and steer towards the smart and rewarding choice of buying pre-owned. The road to exceptional value is open. Will you take the journey?