What to Look for When Visiting a Used Car Dealership
Posted Sunday, May 28, 2023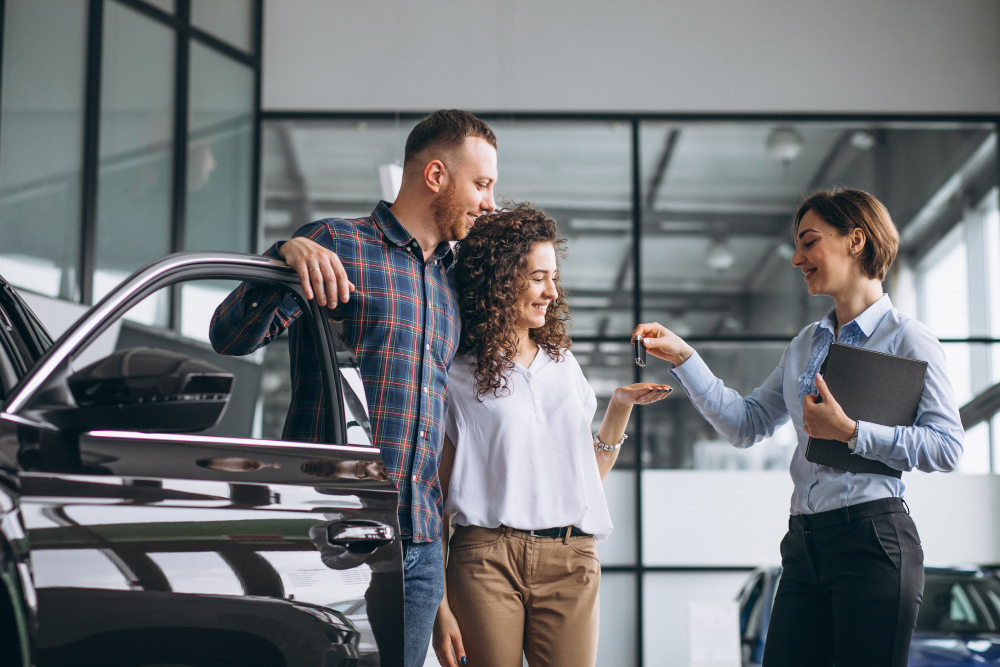 Considering a used car dealership can be a smart and cost-effective choice if you're in the market for a vehicle. Whether you're a first-time buyer or seeking to upgrade your current ride, understanding what to anticipate when shopping at a used car dealership can help you navigate the process confidently. These dealerships offer a wide array of advantages, including a vast selection of cars, competitive pricing, and diverse financing options.
However, there are certain factors to keep in mind, such as the condition of the vehicles, opportunities for negotiation, and additional expenses. In this guide, we will explore the essential aspects to expect when shopping at a used car dealership, allowing you to make an informed decision and drive off in a dependable vehicle that suits your requirements and budget.
Extensive Choice of Vehicles
While stepping into a used vehicle dealership, you will be greeted with a wide form of vehicles. These dealerships often have a diverse stock, including distinctive makes, fashions, years, and trim stages. This extensive choice allows you to explore diverse alternatives and find an automobile that matches your options and requirements. Whether or not you're seeking out a compact automobile, a spacious SUV, or a reliable pickup truck, a used car dealership is possible to have a variety of picks to be had.
Varying Vehicle Conditions
Dealerships for used cars provide cars in a range of situations. While some vehicles could be in outstanding condition, others might show signs of aging or need minor repairs. Any vehicle you are considering buying should be carefully inspected. You should also inquire at the dealership about the vehicle's maintenance history. Making an informed decision and deciding whether or not repairs or maintenance are required will be made easier for you if you are aware of the vehicle's condition.
Affordable Prices
A competitive price is one of the key benefits of buying a used automobile from a dealership. You can find a car that matches your budget by shopping for a used car because they typically cost less than new ones. Dealerships frequently offer cheap pricing on their used automobiles to draw in consumers, giving you a chance to save.
Vehicle History
Vehicle history reports are frequently offered for the used cars sold at used car dealerships. These reports provide useful details on past owners, history of accidents, service records, and other pertinent facts regarding the vehicle. You may learn more about the history of the car and make an educated decision based on its condition and history by reading these reports.
Test Drives and Inspections
Before completing a purchase, most used car dealerships enable potential customers to take the vehicle for a test drive. You can then judge the car's performance, handling, and comfort for yourself. It's also essential to thoroughly inspect the car's exterior, interior, engine, and any other significant parts. Do not be afraid to request a thorough inspection from the dealership or enlist a reliable mechanic's help.
Options for Financing
In order to make the purchase more affordable, used car dealerships frequently offer financing options. They could work together with different lenders or offer internal financing options. This can be extremely useful if you can't afford to pay for the car upfront. It is a good idea to ask questions regarding the financing conditions, interest rates, and any other costs related to financing a used car.
The As-Is Sale or Limited Warranty
Understanding the warranty choices is crucial when buying from a used car shop. Some dealerships provide limited warranties on pre-owned cars that cover them for a set time or miles. On the other hand, some sales might be "as-is," which means you'll be in charge of any repairs or problems that develop after the purchase.
Additional Charges and Prices
It's important to think about and enquire about any extra fees or costs related to purchasing from a used car dealership in addition to the vehicle's purchase price. These could include dealer-specific costs, registration fees, sales tax, and paperwork expenses. You can plan your budget effectively and prevent surprises by fully understanding the cost breakdown.
Optional Trade-ins
Numerous used car lots provide trade-in options if you have a car to sell. By doing this, you might potentially lower the overall cost of the purchase by using the value of your old vehicle as a down payment for a new one. Based on the vehicle's condition, mileage, and market demand, the dealership will determine the trade-in value.
Opportunities for Negotiation
At a used car dealership, negotiating is frequently a part of the auto-buying process. Even if the price is already competitive, there might still be room for bargaining, especially if you're buying more than one car or the car has been sitting on the lot for a while. Prepare to bargain and bring up any potential rebates or incentives the dealership might be willing to offer.
Customer Support and Service
Used car lots work hard to offer top-notch assistance and support to customers during purchasing. Their sales representatives are available to respond to your inquiries, offer advice, and help you discover the ideal automobile. They can give you information about several models, describe features, and aid in your decision-making. A pleasurable shopping experience is ensured by good customer service, which also builds a rapport with the dealership for future needs.
Return Procedures As Well As Satisfaction Warranties
Some used automobile dealerships provide return policies or satisfaction guarantees, though they may vary by location. If you're dissatisfied, these policies give you a certain amount of time or specified guidelines for returning the car. It's critical to comprehend the dealership's return, exchange, and refund policies.
Final Words
With proper research and careful consideration, you'll be well on your way to finding a reliable used vehicle that meets your needs and fits your budget. Once you are ready to buy a car, head over to Advanced Auto Sales, a used car dealership in North Attleboro, MA, and get the best deal on any vehicle you want.